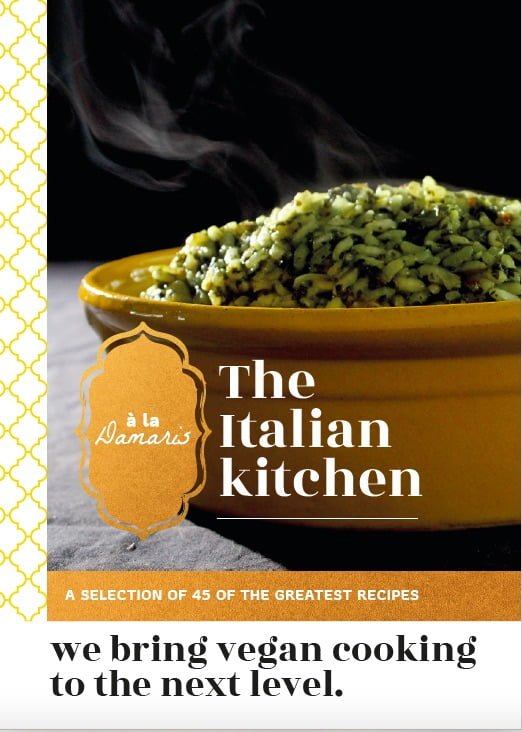 The Italian kitchen is delicious.
Deliciously pure.
With just a few ingredients you can be a magician in your kitchen.

In this recipe e-book I have gathered 45 of my favourite recipes.
the guests at your table with dishes that have that special element to make you remember this dish.
All 100% vegan of course.
Beautiful design and layout.
Now available in our store for 4,50 euro.